Welcome to W.C. Mortgage Inc.'s Web Site
At W.C. Mortgage Inc., we have a saying here, "Mobiles to Mansions," whether you are buying a manufactured house in a mobile home park or a mansion on acreage we have a competitive program for you. We treat each customer as an individual, not a number. We don't place you into a loan profile formula created by the banking industry. We use "common sense" and will help you obtain the best loan possible. We represent a wide range of "A" rated lenders with first quality rates to private "hardship" lenders.
We work with a variety of different lenders. This allows us to get you the best rates on all types of loan programs including: 30yr mortgage, 20yr mortgage, 15yr mortgage, 10yr mortgage, 1yr ARMS, 3yr ARMS, 5yr ARMS, Conventional, FHA, Jumbo, Home Equity Lines, USDA, VA and Commercial. Whether your situation calls for Full Documents, No Documents, Non-Owner Occupied (Investor) or Multi-Family, we'll fit your needs!
New Home Loans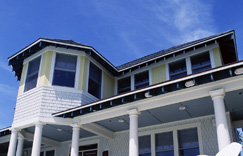 We work conforming and non-conforming real estate loans.
To Get Started Click Here
Refinancing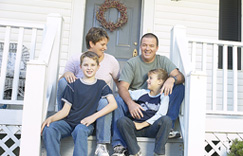 We can help you lock in a long term fixed rate or refinance and get cash out.
To Get Started Click Here
Today's Rates*
| Term | Rate | APR |
| --- | --- | --- |
| 30 Yr Fxd | 7.570% | 7.590% |
| 30 Yr Fxd FHA | 6.550% | 7.460% |
| 15 Yr Fxd | 6.840% | 6.870% |
*=This is only an estimate, provided for illustrative purposes only. Actual rates and payments may vary. It does not constitute a quote.
Deciding which loan is right, can be a difficult decision. We're here to help. Click for more